Sedation Dental Technology, Mankato MN
Computerized Numbing using the Wand or Single Tooth Anesthesia (STA)
Drs. Schuck and Flack often use the Wand which is a foot controlled, computer assisted technology for delivering local anesthetic. Our patients absolutely appreciate the use of the Wand since it is very stealth and virtually painless in sensitive areas of the mouth.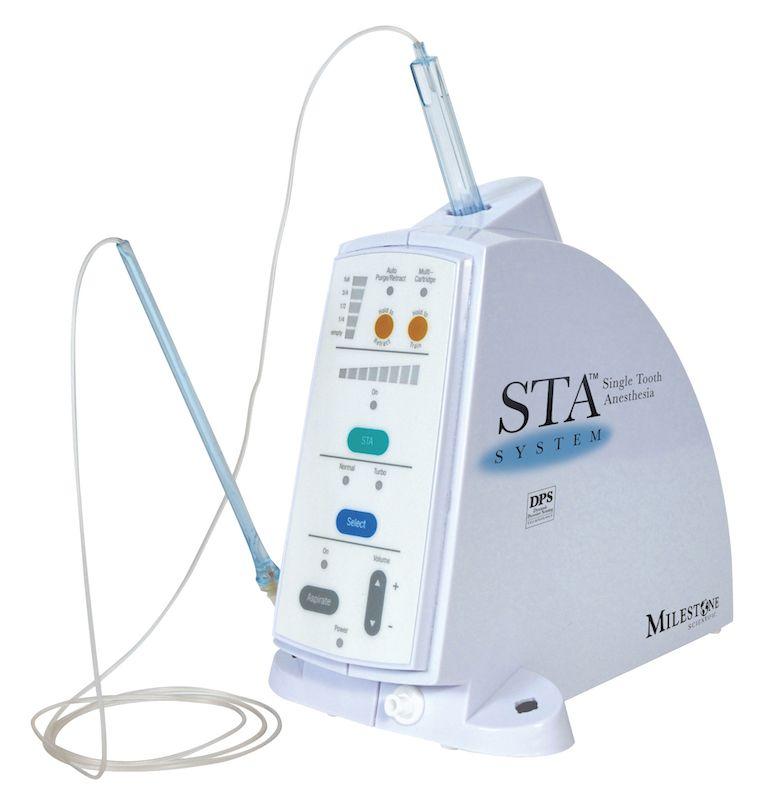 Benefits of The Wand
Greatly reduces anxiety and worry about the needle
Significantly more comfortable than the syringe used typically for injections
Delivers the anesthetic slow and steady which is more kind to the tissues
Less threatening since The Wand is often hidden from sight
More efficient use of time since it can numb different ares of the mouth
Enables bi-lateral mandibular treatment in one visit since it can numb both sides of the jaw
The computer has cruise control, vessel detection and turbo speed for custom delivery of the anesthetic
Patients are more confident that our dental practice has the latest technology
To learn if The Wand is the right choice for you, contact Southern Minnesota Sedation Dentistry today!